In a significant move that solidifies its position in the ever-evolving manufacturing landscape, Cybertrol Engineering has recently announced its partnership with the Rockwell Automation's Plex Smart Manufacturing Platform. This collaboration comes on the heels of Plex's acquisition by Rockwell Automation, paving the way for exciting possibilities in integrating control systems with manufacturing execution systems (MES) platforms.
With this strategic decision, Cybertrol aims to leverage Plex's robust capabilities and standardized framework to enhance its offerings and better serve its customers. Cybertrol's Director of Solutions Engineering John Tertin breaks down the plethora of capabilities using Plex, as well as what this partnership means for Cybertrol.

While MES systems have been in existence for a considerable period, the lack of integrated controls has led to a focus on deepening said integration between control systems and MES in recent years. Cybertrol has been at the forefront of this evolution, developing various solutions to bridge the gap and enable seamless connectivity between the two domains. These solutions encompassed areas such as track and trace, inventory management, and quality control.
Plex Production Monitoring
The industry-leading MES platform offers a comprehensive portfolio that encompasses all the aforementioned functionalities and much more. By adopting Plex as a common platform for their MES solutions, clients gain several advantages, including an increase in efficiency and scalability in the deployment of MES applications, as the standardized framework allows for streamlined implementation. Additionally, the use of a shared code base enhances support abilities, making it easier to maintain and upgrade solutions across various sites.
"Plex offers out-of-the-box solutions in that they can be customized to fit an existing business versus having to completely tailor a tool to an end user's specific needs," noted Tertin on what sets Plex apart. "Another factor that distinguishes Plex from other platforms is the capabilities it offers. A large platform like SAP can do just about anything, but there is a long timeline for implementation and it may be cost prohibitive for mid-sized manufacturers. QuickBooks is on the other end of the spectrum: it can do plenty, including accounting, costing, HR, inventory, and more. Yet, QuickBooks does not have a quality management system (QMS), a maintenance management system (MMS), or an interface with controls devices. That's where Plex nicely fits in the middle ground between platforms like SAP and Quickbooks."

The Plex Smart Manufacturing Platform Unites 4.0 Technologies to Deliver Key Capabilities
Plex's roadmap of capabilities provides a clear path for customer growth and further utilization of the platform, effectively acting as a library of pre-built modules tailored to specific operational needs. "Plex allows you to efficiently gather data and further analyze it right within the platform. It allows you to have a very accurate and timely integration of systems without having to track down data from disparate sources." said Tertin on the potential of the partnership. Through the Cybertrol-Plex alliance, customers can experience the full spectrum of manufacturing benefits. By breaking free from the limitations of single-solution customization, Cybertrol can now cater to multiple areas of production simultaneously, enabling customers to no longer have to settle for addressing just the immediate challenge at hand. Instead, Cybertrol empowers them to proactively tackle their known manufacturing hurdles, even if they aren't currently the "low-hanging fruit."
The Power of Plex
The partnership between Cybertrol and Plex empowers customers with a wide array of advantages. By leveraging the standardized framework and modular approach, Cybertrol can offer more efficient and universal support for its MES solutions. While some customization may be required to align the platform with unique operational requirements, the overall value of leveraging a common framework far outweighs the challenges associated with custom-developed solutions.
Among the notable features offered by Plex is its robust batching capabilities, which touches upon various aspects of MES such as track and trace, inventory management, and warehouse operations. With Plex, manufacturers can streamline their batching processes, ensuring accurate record-keeping, efficient inventory utilization, and improved overall production management. As a Smart Manufacturing platform, Plex offers a holistic solution that connects MES to your ERP system. This integration provides seamless data flow and real-time visibility across the entire manufacturing process, enabling efficient resource planning, optimized scheduling, and streamlined communication between different departments. By bridging the gap between MES and ERP, Plex empowers manufacturers with a top-floor-to-shop-floor solution that enhances operational efficiency and drives productivity.

Expanded Expertise
Plex's Smart Manufacturing Platform goes beyond MES and ERP integration, extending to encompass supply chain management (SCM) and offering a fully-integrated solution that covers all aspects of your enterprise. With Plex, you can achieve total business visibility, connecting, automating, tracking, and analyzing every facet of your operations. "This partnership with Plex allows us to not only address the problem that is front of mind with a customer, but also gives them scalability, allowing them to address other manufacturing challenges down the road." John Tertin added. The platform's enhanced analytics provide deeper levels of analysis, enabling data-driven decision-making and performance optimization. In the era of Industry 4.0, Plex also leverages IIoT to facilitate shop floor production and asset management tracking. By centralizing machine data collection from PLCs, Plex enables manufacturers to gain valuable operational insights. This integration of IIoT further enhances the platform's ability to monitor and optimize production processes, driving continuous improvement and maximizing operational performance.
Cybertrol's decision to join the Plex partnership program marks a significant milestone in their MES journey. By embracing Plex's comprehensive MES platform, Cybertrol positions itself to deliver enhanced capabilities and streamlined solutions to its customers. With a shared vision of integration between control systems and MES, this collaboration promises to unlock new possibilities in manufacturing optimization, operational efficiency, and future growth. The partnership sets the stage for a dynamic and exciting future, where Cybertrol continues to lead the way in empowering manufacturers with cutting-edge MES solutions.
Find out more about the partnership here.
Contact Cybertrol to learn more about our MES solutions that can maximize the potential of your operations.
---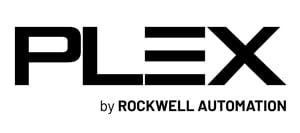 Plex, by Rockwell Automation, is the leader in cloud-delivered smart manufacturing solutions, empowering the world's manufacturers to make awesome products. The Plex platform gives manufacturers the ability to connect, automate, track and analyze every aspect of their business to drive transformation. The Plex Smart Manufacturing Platform includes solutions for manufacturing execution (MES), ERP, quality, supply chain planning and management, Industrial IoT and analytics to connect people, systems, machines, and supply chains, enabling them to lead with precision, efficiency, and agility.