Cybertrol Engineering's Tim Barthel, Vice President of Automation Solutions, and John Tertin, Director of Solutions Engineering, were recently featured in a Food Engineering article entitled "Make CIP an integral Part of Your Process" by Wayne Labs.
Utilizing automation in packaging and documentation has become common practice for ensuring food safety and quality in facilities. In line with the ever-changing nature of the industry, a similar approach has been suggested for facility sanitation, wherever feasible. While certain equipment may still require manual cleaning, other components such as piping, conveyor belts, pumps, mixers, and tanks can be cleaned in place (CIP). Implementing CIP allows for automated recordkeeping, providing proof of cleaning and sanitation to regulatory bodies upon request.
Clean in Place (CIP)
A recent Food Engineering article discussing CIP as an innovative solution in sanitation featured expertise by technical specialists from Cybertrol Engineering, a CSIA Certified control system integrator. In highlighting the necessary steps of the process, the article touches on how automating CIP processes improves consistency, record-keeping, and monitoring, contributing to food safety and sustainability goals. Vice President of Automation Solutions Tim Barthel explains that reducing "islands of automation" in these facilities is important in process control systems, including CIP systems. He believes that cleaning should be integrated into the production operation through scheduling and interlocking to prevent chemical delivery during process operations. The adjustment of chemicals depends on the skid design, where tank chemical dosing or inline injection with motor-driven metering pumps are options for accurate chemical application.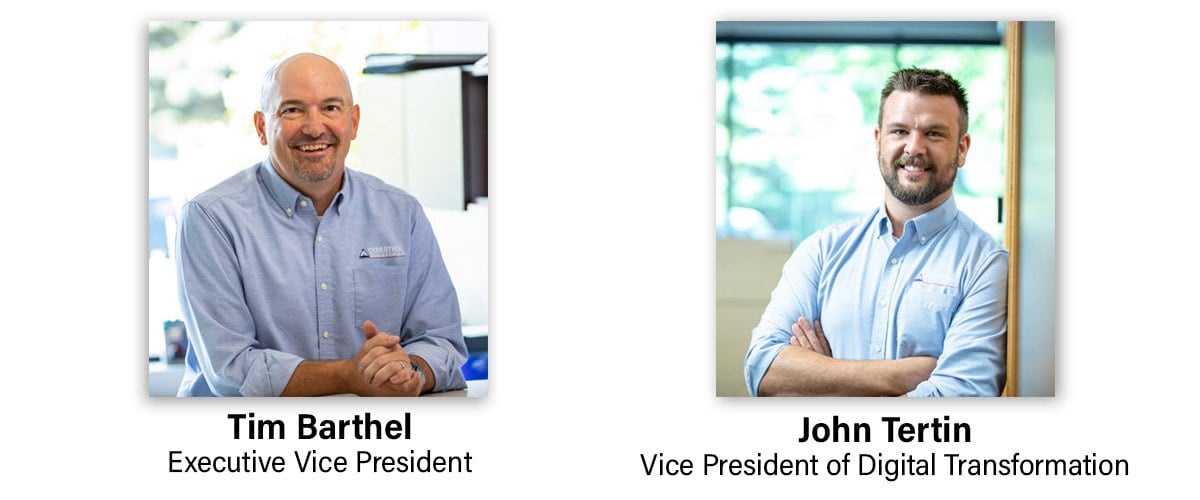 The success of a CIP system relies on factors such as water flow rate, temperature, chemical concentration, and cleaning time, which are determined based on the product characteristics and equipment involved. "We have installed CIP systems that are completely integrated into an operation – both in terms of scheduling as well as cleaning cycles – that are custom-tailored to each circuit, using just enough water and chemical to get the job done," said Director of Solutions Engineering John Tertin. "Circuits can even be modified to dynamically adjust based on product parameters – for example, the same circuit can be run with either 'normal soil' or 'heavy soil' parameters, which can be automatically selected based on the previous product that was run. During the process, operator prompts and interlocks can also be added to include verifications of titration and cleanliness, which are logged and included in the wash reports for verification."
To reduce the effects of detergents and acids on stainless steel piping equipment, Barthel suggests optimizing flow rates and chemical concentrations. Defining operating parameters for each circuit ensures a thorough clean without overusing chemicals or causing adverse effects.
CIP Skids
In the article, Barthel and Tertin highlighted the products and services offered by Cybertrol Engineering for food processors interested in utilizing CIP-based equipment. Cybertrol has designed a versatile CIP control system that can be employed in conjunction with a skid featuring one or multiple wash tanks. The system allows easy configuration through the HMI screen and ensures secure access for the sanitarian to control circuit operations. It includes electronic reports that comply with 21 CFR Part 11 and FDA regulations.
Tertin emphasized that Cybertrol's universal CIP engine can effectively control any CIP skid within a facility. Whether the system consists of a single wash tank or multiple tanks, and whether it has one supply pump or several, Cybertrol offers a comprehensive controls solution that provides a consistent user experience across all systems and includes reporting features for wash efficacy, sustainability, and chemical utilization. The user interface is designed to seamlessly integrate with a facility's plantwide SCADA system, enabling operation access from any location, rather than being limited to the CIP skid area.
In addition to being compatible with virtually any system configuration, Cybertrol's CIP offering is independent of the skid manufacturer, so customers can have a uniform experience in both operation and reporting across both old and new systems, including systems from multiple skid manufacturers. Furthermore, deploying systems across multiple locations can provide "single pane of glass" visibility into sanitation performance and compliance enterprise-wide.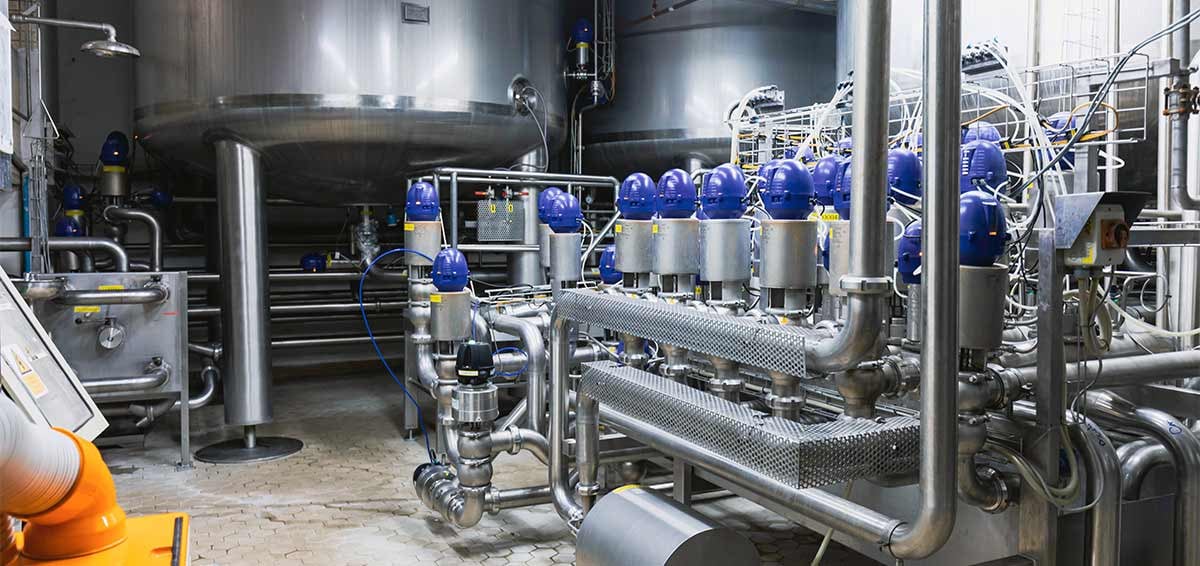 Mix-Proof Valves
It is considered a best practice to have separate CIP systems for raw and finished products, Barthel explained. "Buildings should be designed with physical separation to ensure crossing of raw and pasteurized products does not occur. We do work with manufacturers who are using a single system, and due to potential allergens or other food safety concerns, they require more refills/recharging of the chemical tanks."
"Having a design with mix-proof valves in the process does add programming time, but greatly improves efficiency since flow plates do not need to be changed daily, and wrong connections are avoided. There is an up-front cost with the additional hardware, but time savings per day will easily pay for it with a short ROI."
Tertin added, "Mix-proof valves also allow for simultaneous cleaning of a circuit while continuing to produce on another. This is very common in dairy or other fluid applications where product lines can be cleaned while supply lines to the process are still available for use by production. By leveraging this functionality, significant efficiency can be gained which offsets the cost of the installation." This approach ensures the highest standards of product safety and quality.
Reporting
By automating CIP processes, facilities can achieve consistency, reliable record-keeping, and efficient monitoring, while also complying with regulatory requirements. "Cybertrol has been implementing CIP electronic reports that are FDA and 21 CFR Part 11 compliant for many years," said Barthel. "This utilizes the SCADA system for operator interaction (signatures, comments, etc.) and a historian for data collection, along with SQL tables for event-based data. These are all combined into a single report as well as added to an overview report showing all the circuits that have been cleaned or have had an anomaly detected. Reports can be viewed from a web page, or automatically sent via email to the appropriate staff. In addition to the summary reports, additional helpful reports can be created, such as a chemical usage report. Although chemical formulations have been pretty consistent over the years, chemical usage reports can monitor usage to optimize quantities and indicate when re-ordering of chemicals may be needed."

CIP Report Examples: CIP Report, Chemical Usage, and CIP Outlier Detection
"An automated CIP system is a simple and relatively low-cost way for a customer to protect their brand," said Tertin. "Automation, by nature, is repeatable, objective, and reliable. Process instrumentation provides data in real time to ensure that equipment is cleaned effectively – monitoring temperature, flow rates/velocity, chemical concentration, and often turbidity to ensure a system has been completely cleaned. Everything is recorded – automatically and accurately – and is available for review and 21 CFR Part 11 compliant sign offs by an operator. Even exception activities are reported on, such as the system taking an abnormal time to heat to the specified setpoint, an operator aborting a wash cycle, an interlock breaking mid-wash, or a chemical pump running for too long before reaching the chemical concentration (conductivity) setpoint which allows maintenance personnel to be more responsive to a potential problem."
Validation
A swab test is considered the ultimate validation, despite what the CIP reporting data may show. "If the data shows adequate cleaning in time, temperature, flow, and chemical concentration but a swab test shows bacteria, a second cleaning is performed," said Barthel. "If the circuit in question repeatedly has swab test failures, the process design is investigated to ensure there are no 'dead legs,' and circuit parameters for time/flow/temperature can be adjusted if needed."
Tertin added, "If swab tests re-occur on a common piece of equipment, one should consult with the equipment OEM. It may be necessary to add additional spray ball(s) to ensure that all surfaces are being washed. It may also be necessary to remove some component(s) of the equipment and wash them manually (COP) to ensure they are cleaned effectively."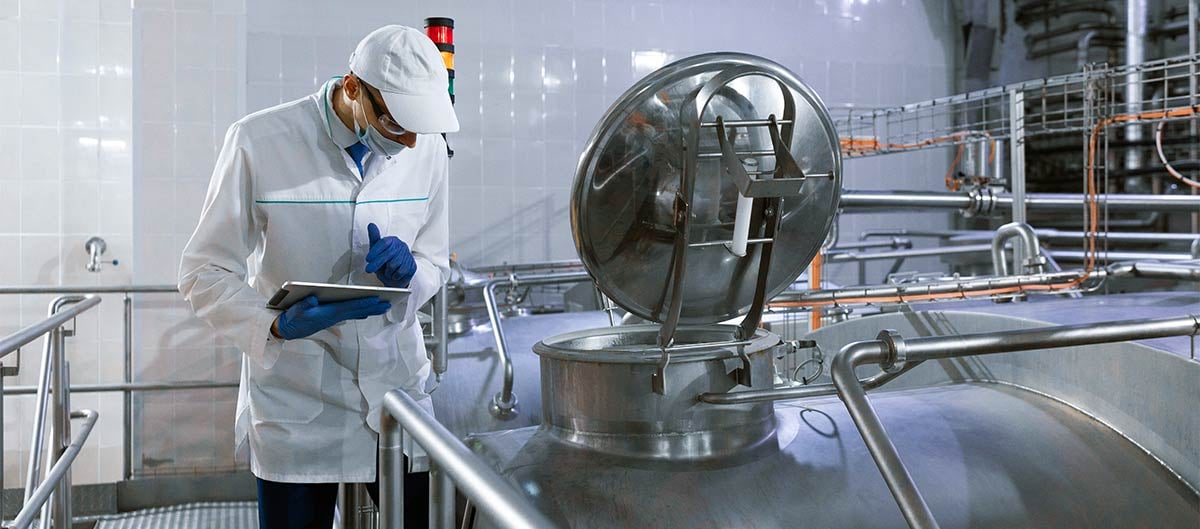 Pigging
Pigging is the use of sensors, mechanical scraping, and other physical methods to clean piping before CIP processes are begun, and is a very low-cost way to recover products. Products with a large amount of particulate (soup, salsa, etc.) are examples of where pigging should be part of the process to both save product as well as reduce water and chemical usage. Barthel advises, "Anything with a high viscosity or a high-value ingredient that is important to conserve should consider pigging. Items like yogurts or heavy creams are examples that would require excessive rinsing and over-usage of water if a pigging system is not implemented."
Embracing automation in CIP systems is a crucial step towards maintaining high standards of cleanliness and driving overall operational excellence in the food processing industry. The versatility of Cybertrol's CIP control system, combined with its emphasis on separate systems for raw and finished products, optimized flow rates, and chemical concentrations, ensures thorough cleaning without compromising equipment integrity. The universal CIP engine and seamless integration with SCADA systems further enhance user experience and operational flexibility. Barthel said, "Not only does an optimized CIP circuit save water and chemicals, it can also save a lot of time, which allows more production to be run on a system."
Read the full article here.
To learn more about Cybertrol Engineering's CIP capabilities, please contact us.